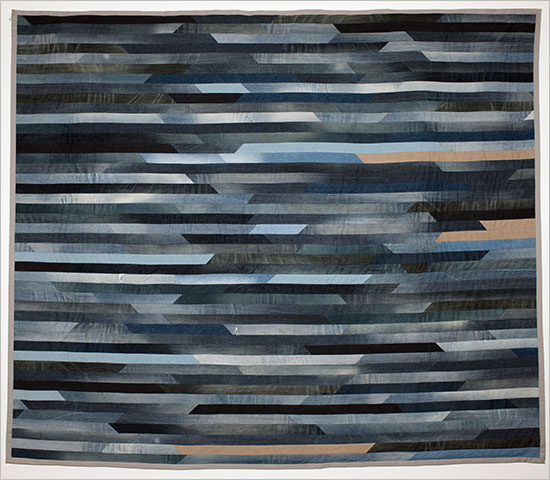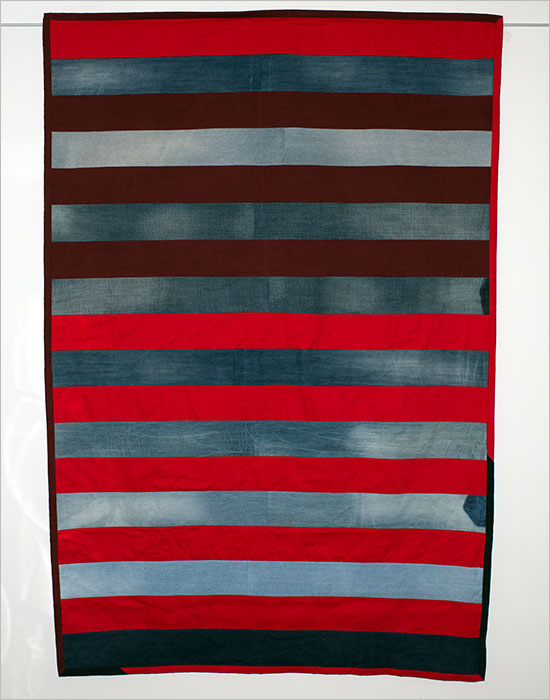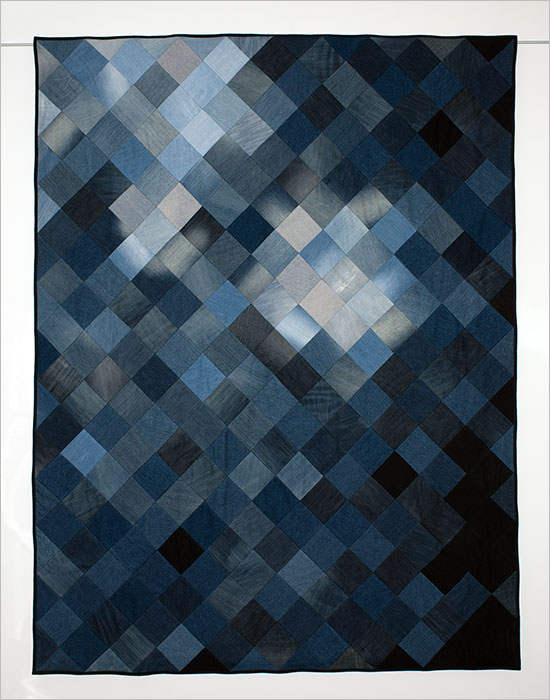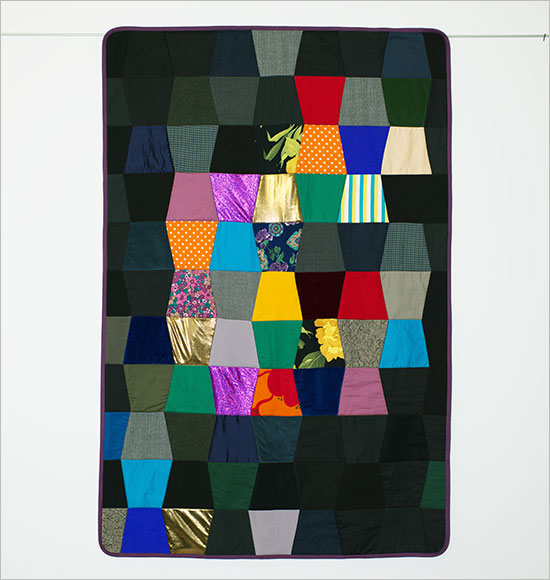 ---
For more quilts and insigths please look also at my Instagram account
Mehr Arbeiten sind in meinem Instagram Profil zu sehen
https://www.instagram.com/_textile_artist/
For inquiries or commissions please contact me by mail
Für Anfragen oder Aufträge kontaktieren Sie mich gern per email
info@dawitt.de
---
About
After I had learned a lot of the clothing industry during my apprenticeship, subsequent studies and various work placement I noted that I have much more pleasure cutting all imaginable textile materials like clothing, umbrella covers, tents and putting them in a new unexpected context.
For me, the patchwork quilt is the ideal medium for merging colour, material and pattern into a complex visual mesh, thereby emphasising and preserving the beauty of this material. In order to preserve the current zeitgeist, I mainly use old clothes for my work. My attention is drawn at the visible traces of use such as patches, scrapes and holes, because they tell stories from the past life of the textiles and their wearers. Like scars on the skin they also reflect our own vulnerability.
As I know how much energy and work has to be used for the production of clothing, I would like to point out some critical questions about our fashion consumption and encourage for more sustainable use of resources.
---
Über mich
Nachdem ich in meiner Ausbildung, dem anschließendem Studium und verschiedenen Praktika alles Wesentliche in der Bekleidungsindustrie gelernt hatte, stellte ich fest, dass es mir sehr viel mehr Freude bereitet, alle möglichen textilen Alltagsgegenstände wie Kleidung, Schirme, Zelte zu zerschneiden und in einen neuen unerwarteten Kontext zu setzen.
Der Patchworkquilt bietet für mich das optimale Medium um Farbe, Material und Muster zu einem komplexen visuellen Geflecht zusammenzufügen und dadurch die Schönheit des teilweise abgenutzten Materials hervorzuheben. Für meine Arbeiten verwende ich hauptsächlich Altkleider um den aktuellen Zeitgeist zu bewahren. Gerade die sichtbaren Gebrauchsspuren wie Flicken, Abschabungen und Löcher ziehen meine Aufmerksamkeit auf sich, da sie Geschichten aus dem Vorleben der Textilien sowie deren TrägerInnen erzählen. Wie Narben auf der Haut spiegeln sie unsere eigene Verletzlichkeit wider.
Da ich weiß, wie viel Energie und Arbeit in der Herstellung von Bekleidung steckt, ist es mir wichtig, kritische Fragen zu unserem Modekonsum aufzuwerfen und zu einem nachhaltigeren ressourcenschonenderen Umgang mit Textilien anzuregen.
---